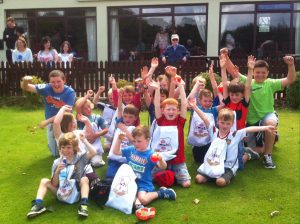 We are delighted to announce details for The Hills CC Summer Camp 2017
The camp will run from Tuesday 15th Aug until Friday 18th August 10.00am – 12.30pm. All children welcome regardless of ability from 5 to 12 year olds.
Cost: 25.00 Euro for members /40 Euro non members (including membership for remainder of year) Sibling discount available.
A week of fun in the beautiful setting of the Hills.
Requirements: Kids should bring a light snack and a drink for the camp.
Great opportunity to get the kids to get out and about and learn all about cricket in a fun safe way.
To Register please go to the Contact Us page on our website or email our Facbook page or alternatively you can contact camp coordinator Karen Smyth on PH 0876113636
#THCC