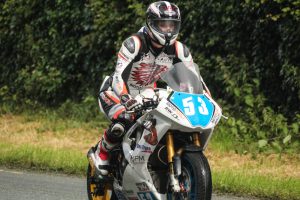 Next weekend brings the annual Skerries 100 bike races to the ground. The Hills cricket club are nearly 60 years involved with the bikes. This is a major event in our calendar which needs a huge amount of club volunteers to make it happen. The club requests all members to help out over the Friday and Saturday in any way they can.
Next week will see the marquee go up in the car park for Thursday night. Friday the bar will open mid afternoon and a BBQ will run near the dressing rooms until late. A great band will play on the Friday night but we will need people to help run this day and night.
Saturday starts early with a clean up from Friday night and the set up of the Bar and BBQ in the marquee.
On Saturday we will require cleaners for an early start and burger flippers and food and drink runners to keep the marquee stocked and people to keep the place free of rubbish.
This weekend is very important for the club and many hands make light work. Please offer the club only 3 hours of your time for this weekend. More if you can. It's a great fun filled few days and we hope you can spread the word to family and friends to make this event a great success. Your team captains will be in touch to give more details.
Our advice is to put your name down for a particular project as spots fill up quickly. Once again, I know the great members of our club will get behind this weekend and make it a huge success.
Please leave your name in the comments box on our facebook page or contact your club captain if you would like to help out. #THCC