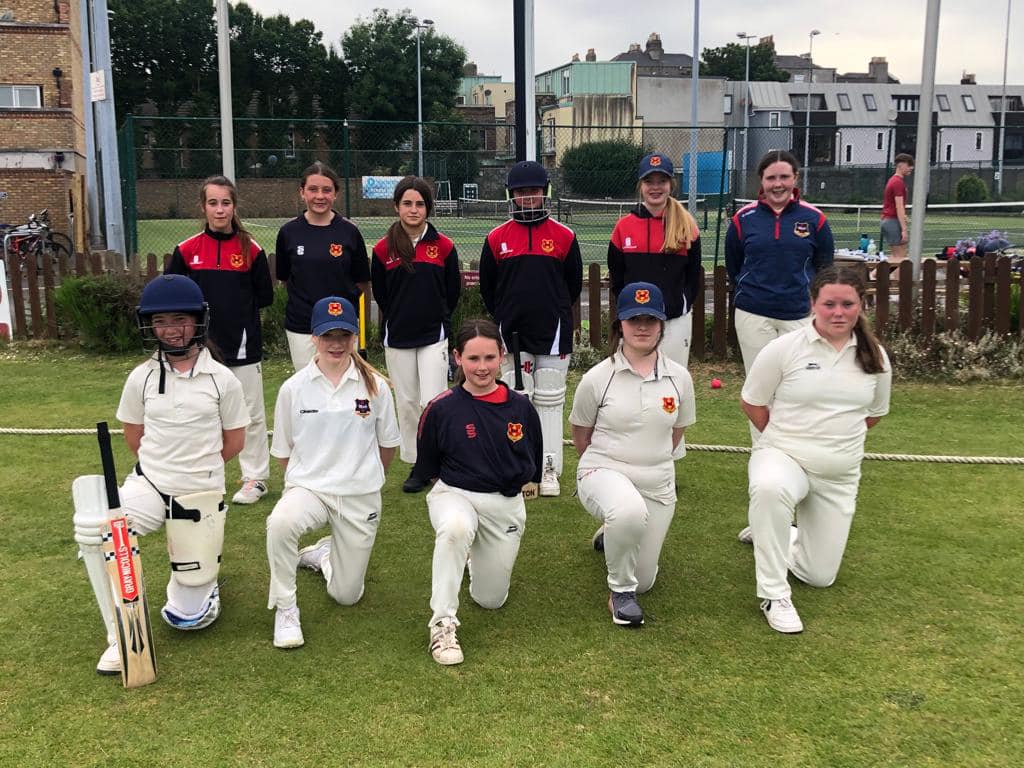 Team on the day: Clodagh O'Connor, Aimee Scollard, Tara O'Brien, Molly Butterly, Vanessa Scollard, Ceola Brophy, Ella Fagan, Rebecca Campion, Genevieve Treacy, Caoimhe Emmett, Lucy Butterly.
We met our match today when we travelled out to Rathmines to play a strong Leinster side. Clodagh O'Connor the Captain on the day won the toss and decided to field first. Tara O'Brien opened the bowling with tremendous accuracy getting her first two wickets on the first two balls, her first wicket was caught by Ceola Brophy at square leg and her second wicket was caught on the boundary by Aimee Scollard. It was clear at this stage that the junior girls listened to their coach Jeremy Bray the night before as they practiced high catching and fielding drills. The fielding was extremely tight all round with plenty of 4's being saved on the boundary. Leinster made 124 runs in total.
Best bowling figures on the day;
Tara O'Brien 3-12-4
Molly Butterly 1-32-4
Vanessa Scollard 1-16-3
Ceola Brophy 0-10-2
The Hills retaliated with great speed, working hard from the start taking every available run. Highest runs on the day were Aimee Scollard as she retired at 34, she had hit with great power in her shots and herself and Vanessa Scollard (17 not out) brought the score up by 51. Ella Fagan who opened on the day made a lovely 11 runs whilst Tara O'Brien made 17 before being caught. Molly Butterly made 5 but unfortunately was bowled by Leah. The Hills finished on 110 runs, only 14 runs shy, it was a fabulous performance by each and everyone on the team. Wicket keeping on the day was excellent by Clodagh O'Connor and switched to Aimee Scollard at the half way stage, both wicket keepers did a great job behind the stumps, well done girls!
A big thanks to the Leinster umpire/coach Jenny who umpired the second half alone as I retired due to sickness. A big thanks to the Leinster scorer who took over the job on her own for the second half.
Thanks to all the Leinster girls for a great game of cricket and we look forward to meeting you again in The Hills in the future. Thanks to the junior girls coach Jeremy Bray and Robyn Searle for all their fabulous coaching throughout the week.