While much of our weekly attention is drawn to the performance of our top three teams our fourth and fifth teams are providing a very valuable breeding ground for our future stars and this weekend they showed how they are developing.
On Sunday the 30th of July our Fifth X1, which is a true development squad, travelled to Corkagh Park to take on Adamstown 8ths in a Minor 2 Cup Semi-Final. The weather didn't cooperate and the game was reduced to a 10 over a side game. Adamstown posted a total of 68 in their ten overs. The Hills needed 3 runs off the last ball to win the game. They ran the three runs only to have one run adjudged short by the umpire, the result a Tie. Super over beckoned!
Max Brophy and Kit Kurbah scored 8 off The Hills over and The Hills bowlers restricted Adamstown to just 5 runs off the 6 balls to win the game. Ryan Clinton featured as a late call up in the game, in his first appearance in an adult team taking 2 wickets in his 2 overs narrowly missing out on a "hat trick".
Congratulations to Rob Stead and the rest of his helpers and parents in bringing our future stars into adult cricket. Is this the first Super Over win in The Hills history?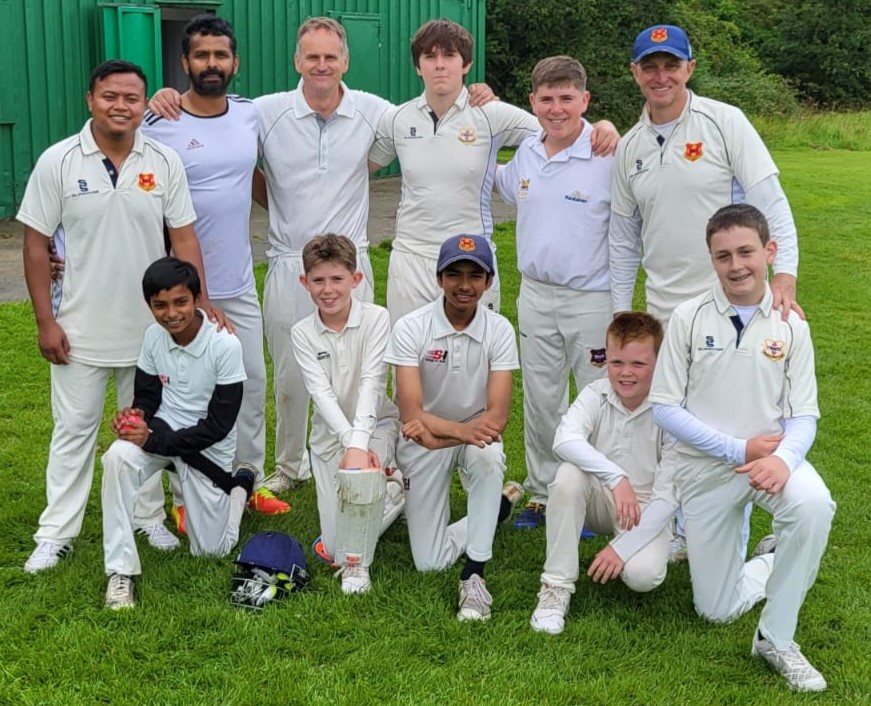 The Hills Squad
Jason Murtagh, Kit Kurbah, Ravindra Chellagurki, Shreyas Chellagurki, Tom Jackson
Chandrahas Krithik Chellagurki, James Davis, Matthew Davis, Rob Stead, Max Brophy, Billy Kelly, Max Clinton
Meanwhile the Fourth X1 hosted Wicklow in the semi-final of the Minor Cup. Again the weather didn't cooperate and the game was reduced to a 15 over a side game. This game was originally due to be away in Wicklow but because of the Bray Airshow we got home advantage, thanks to the generosity and support of the Clinton family, it was rescheduled to be played at the Margaretstown Cricket Ground.
Wicklow batted first and made 98 for 6 off their 15 overs. Jane Maguire, Osama Shah and Febin Manoj sharing the spoils with the ball.
The officials on the day were very patient with the weather conditions and were determined to help everyone get a result on the day.
With threatening weather conditions still in the air The Hills set about their target with gusto. Muddesser Bhandara with 39 off 22 balls and Febin Manoj with 40 off 24 broke the back of the target. The Hills finishing on 101 for 2 in just 9.3 overs to book their place in the final on the 13th of August in The Inch.
The Hills Squad:
Matthew Richards, Conor O'Brien, Jason Magee, Muddesser Bhandara, Usama Shah, Kanaka Hewasinghe, Jane Maguire, Andrew McGirl, Febin Manoj, Nathan Maguire, Peter Stead