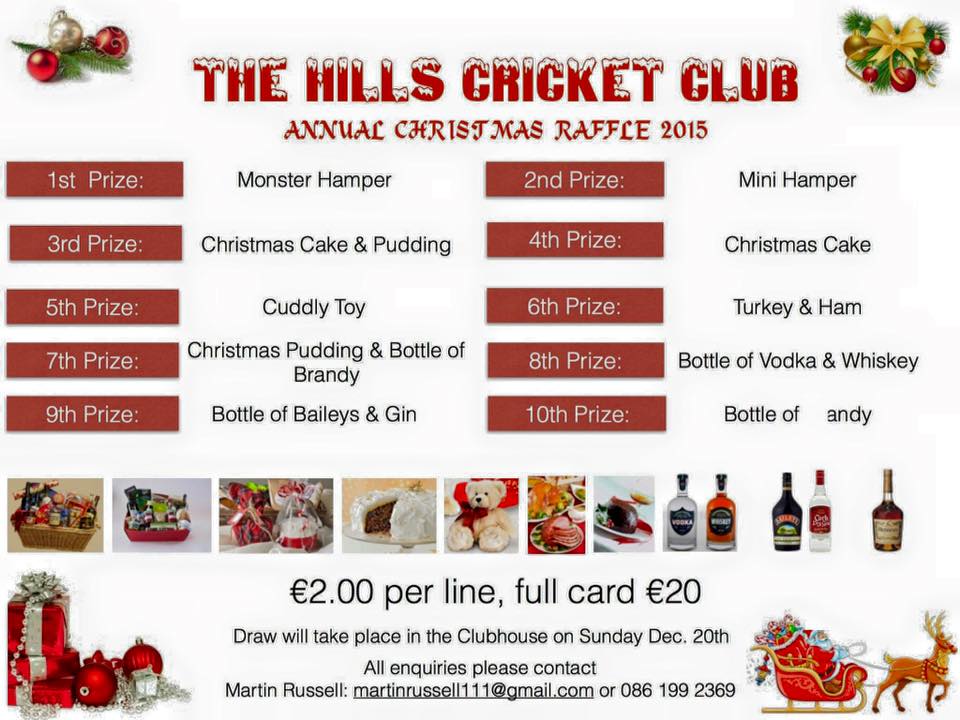 The tree sales continues each week morning from 10 to 12am and all day sat and Sunday from 10am Great value @ 45 euro a tree including delivery.
Sunday's sees the club celebrate the Jim Bennetts amazing term as President of the club with a presentation at 445 pm and Milverton national school will sing Christmas carols @ 530 with live music to follow. Mince Pies and Mulled Wine for all. A great evening to be had.
Don't forget the Christmas draw with will be drawn Sunday week in the clubhouse after Santa heads home.
Please support the club.